Ytterbium silicate has characteristic: 1. Good relative stability;2.Excellent resistance to water vapor corrosion;3.Lower coefficient of thermal expansion.
As above, it's ideal for environmental barrier coating materials. Moreover , it's used for thermal barrier coating, high temperature oxidation resistant coating, corrosion resistant coating, thermal insulation coating, scintillation crystal, fluorescent material, luminescent material, ceramic material, doped material, laboratory reagent etc.
Remark: We can customize synthetic spraying materials according to customer requirements.
We welcome business contacts, if you have any problem, You contact us freely.
Technical specification of ytterbium silicate powder spraying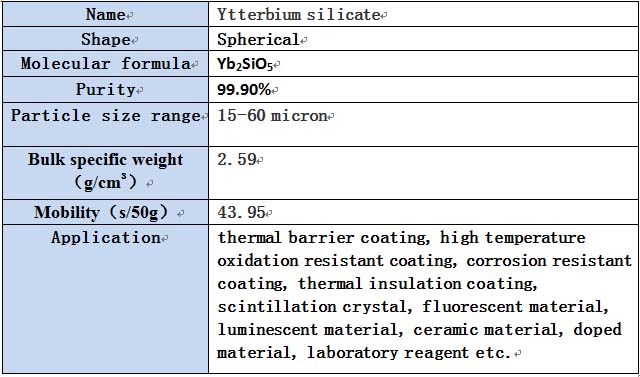 Powder shape:

Powder size distribution: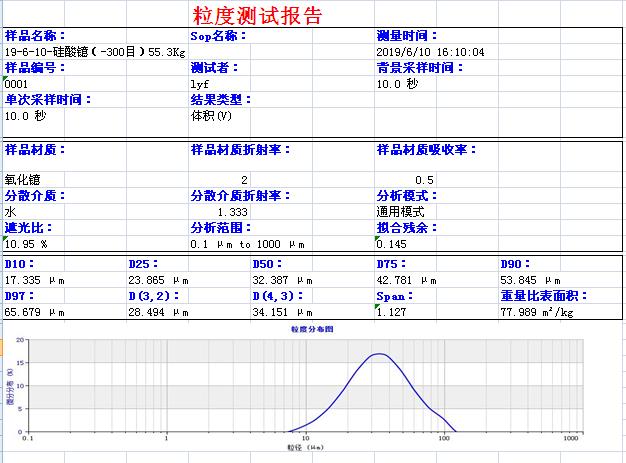 ---
本站文章未经允许不得转载;如欲转载请注明出处,北京桑尧科技开发有限公司网址:http://www.sunspraying.com/